The past couple of weeks have seen a lot of activity  for XCOR in television, print and radio.
Here are a few of our favorites, starting with XCOR Chief Operating Officer Andrew Nelson at Huffington Post Live back on January 9:
Our favorite were the brilliant string of questions from Zac and Mitch, especially Zac's mind-blowing question "How did gravity, like, form?" at 8:40 (and beyond).

So how did gravity form? Let us know in the comments how you'd describe it about in 25 words or less….
"In the other corner, a scrappy band of rocket engineers at XCOR Aerospace."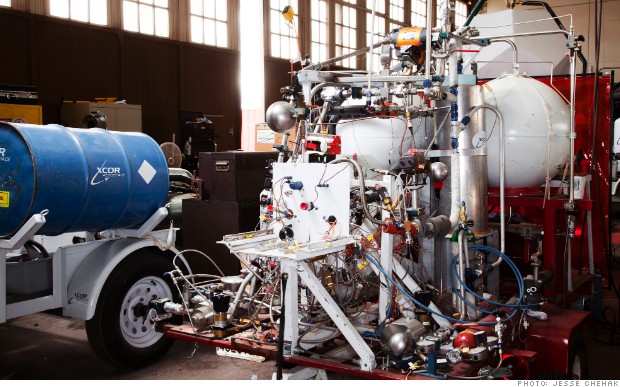 Peter Elkind of Fortune published a very compelling piece on the future of commercial space here in Mojave.  Keeper quote as usual comes from Jeff Greason: "We are not an industry that can ship beta."
There is also a nice online sidebar with XCOR Chief Test Pilot Rick Searfoss.
Marketplace also did a nice segment on the Unilever deal, and we could not agree more that commercial space and these types of marketing excursions can only help to open the space frontier.  This campaign is only the beginning.  Stay tuned for more!